Business Support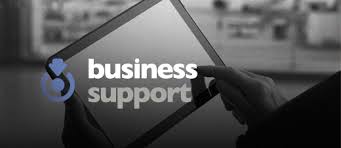 Topsrecruit Business Support understand the need to have experienced reliable staff working for your organisation. We are experts in the local employment market and specialise in filling vacant business support roles from the best candidates available on the market. Our main area of expertise are in Human Resources, Project Management, Commissioning and Specialist roles.
Human Resource Support
Topsrecruit provide experienced HR assistants,administrators, officers and Managers. Whether your looking to fill a short term vacancy or a long term HR role. Topsrecruit will find the right candidate for the vacancy. All our candidates are either CIPD qualified or equivalent or working towards gaining the status.

Project Management Support
This area has been growing as more and more organisations understand and value the work of project teams and have now become an intergral part of most companies.Topsrecuit provide experienced Project Support assistants, Officers and Project Managers . Topsrecruit work with your requirements by providing reliable skilled candidates that can ensure the success of your project.
Administrators
Our vast database of experienced administrators are always available to fill in for a day, week or months, what ever the need of your organisation we have the candidate to fulfill it. Our administrators can work in all sectors and are proficient in all office, word and excel, have excellent team working skills and a 'can do' attitude.

Commissioning Support
Topsrecruit provide experienced and skilled staff for commissioning services in local authorities and businesses that handle tenders and procurement of services. Our database of candidates include commissioning assistants, officers and Managers, they all have previous experience so can blend right into the job short or long term.
Specialists
Topsrecruit provide a specialist service where we can find a specialist in any sector doing any role, for example we had a request to find an Engineer for a oil and Gas company in Dubai which we sourced and filled the vacancy. often achieves this by working in conjunction with recruitment partners to source the best candidates.